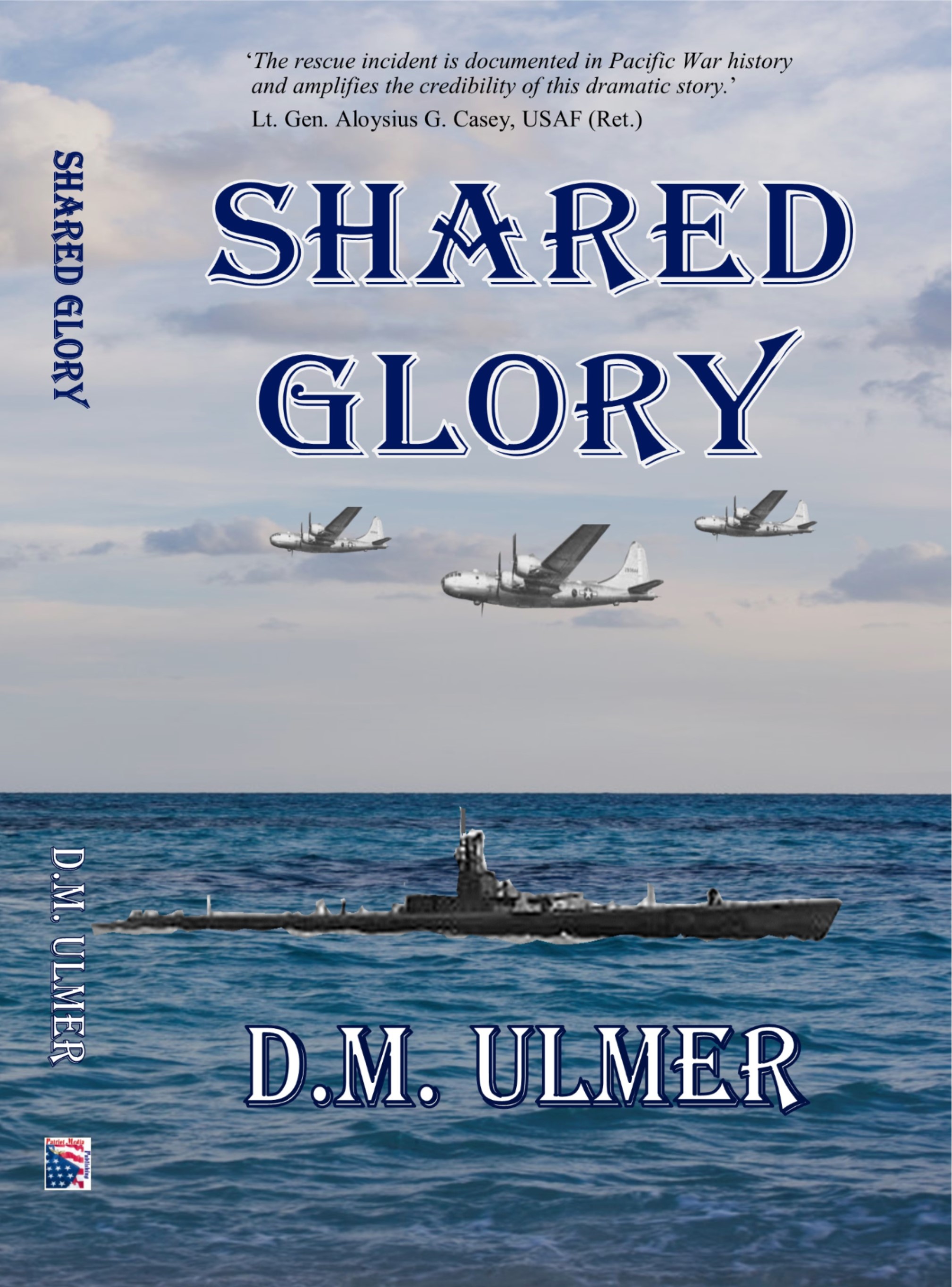 Shared Glory
Authored by D. M. Ulmer
List Price: $18.95
6" x 9" (15.24 x 22.86 cm)
Black & White on White paper
180 pages
Patriot Media Incorporated
ISBN-13: 978-0990572404
ISBN-10: 0990572404
BISAC: Fiction / War & Military
Shared Glory captures the high drama of combat operations, the complexity of war machines and indelible changes to the lives of the men who fought World War II. Young women were left to sort out developing relationships as virtually all the males were either in service or on their way to donning a uniform.

After the attack on Pearl Harbor, Hawaii, by the Japanese, U.S. Navy submariners wasted no time in striking back at Japan. This immediate retaliation both escalated sagging morale at home and punctured the Japanese bubble of perceived invincibility.

United States Navy Lieutenant Linton Adams, and U.S. Army Air Corps Sergeant Jerry Wagner, have an issue to be ultimately resolved in the World War II torn southwest Pacific Ocean. In the interim, both travel harrowing paths, Adams through submarine warfare against Japanese war and merchant ships and Wagner in the bloody skies over Europe and Japan.

Author D.M. Ulmer makes use of a rich and varied background to bring his superb novels to life. "Using true incidents," Ulmer says, "spices the tale and brings a certain credibility not found in contrived scenarios. Though I must remember to change names and protect the guilty."

The book, fraught with World War II action scenes, required considerable research into submarine warfare in the southwest Pacific and aerial combat against Nazi Germany and the Empire of Japan.
Enter content here
Enter content here
Enter content here